On the way home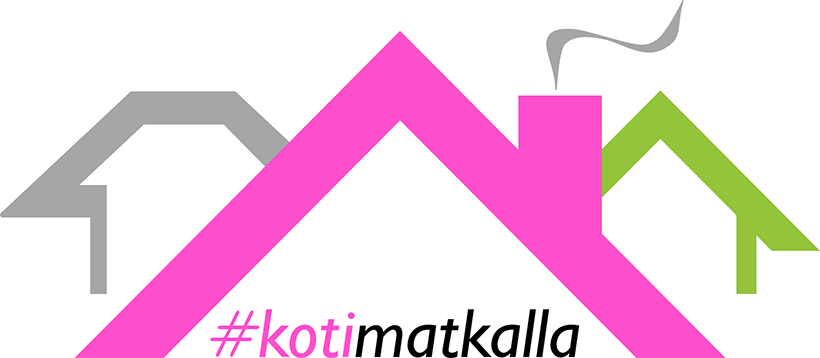 An own home is not something self-evident to all people. Many young people who need special support live in group homes or housing units even though with sufficient assistance they would be able to live independently.
In 2017-2019 ARA (The Housing Finance and Development Centre of Finland) will finance and realize together with FAIDD a project titled #kotimatkalla (on the way home) to create new kinds of networks of housing and services that would make it possible for young people with special needs to live independently in ordinary apartments and get the support and assistance that they need.
The project endeavors to illustrate that individual housing solutions are by no means more expensive than centralized housing solutions. In group housing units the support received by the resident can at times be excessive considering the need. A shift away from too heavily supported housing solutions would free resources that could be used to realize solutions that enable independent living.
The project participants consist of young people aged 18-29 who need special support. Their current life situation and future needs are mapped from the viewpoints of the young people themselves, their close ones, support workers trained in municipalities and other stakeholder groups. The participants' current housing situation and changes therein are assessed using, for example, tools developed in Scotland.
The project hopes to have a practical impact on young people's lives and to give them greater freedom and responsibility with regard to their living arrangements. The guiding principle of the project is Article 19 of the UN Convention on the Rights of Persons with Disabilities, which requires that persons with disabilities should have the opportunity to choose where and how and with whom they live.
The other project partners besides ARA and FAIDD are Inclusion Finland FDUV, the Finnish Association for Autism and Asperger's Syndrome, the Finnish Youth Housing Association, the Finnish Ministry of the Environment and the Finnish Ministry of Social Affairs and Health. The first pilot municipalities are Kouvola, Mikkeli and Parainen. Three more pilot municipalities will join the project in 2018.
Hire me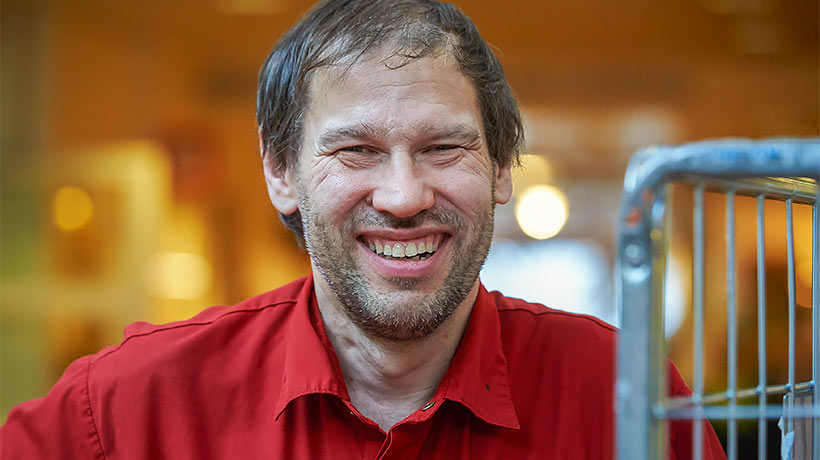 The Palkkaa mut (Hire me) project is a two-year project funded by the Funding Centre for Social Welfare and Health Organisations (STEA) to promote the salaried employment of people with intellectual disabilities. Participants in the national job coaching network are trained to adopt a new model of job coaching. They will work in cooperation with employers and their work will be supported by producing materials and organizing visits to employer companies/organizations.
We will train peer instructors who will set up peer groups for persons with intellectual disabilities to chart their strengths and employment wishes and encourage them to apply for jobs.
The project involves people working in disability services and vocational schools, who will be trained to act as so-called change agents locally. They will disseminate information and inspire others to join in and start embedding the model in their surrounding communities.
Together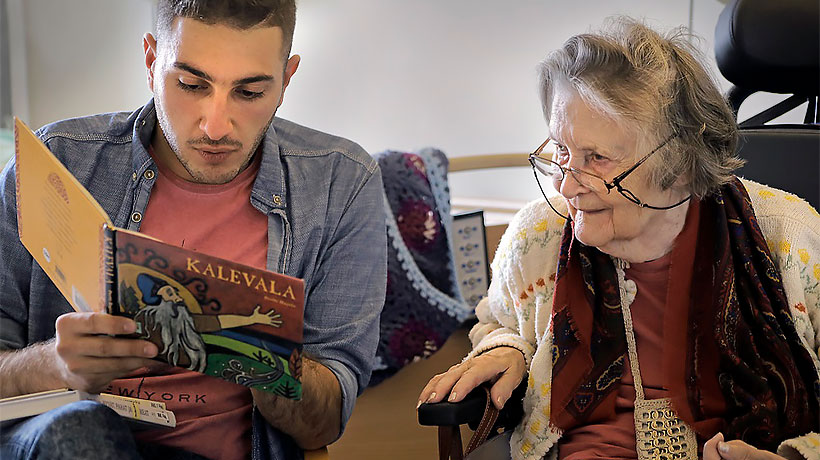 The Ikäihmiset ja maahanmuuttajat yhdessä (Senior Citizens and Immigrants Together; 2017-2019) project brings together local actors working in the fields of elderly care and cultural diversity. The project produces in a collaborative framework activities where senior citizens and immigrants meet and interact.
The aim of the project is to enhance social interaction and networking between senior citizens and immigrants. Through the activities immigrants will get to know senior citizens, practice their Finnish language skills and gain experience of voluntary work. The senior citizens in turn will get to share their experience of life, meet new people and get meaningful content into their everyday lives.
The project is developed in cooperation with different associations engaged in elder care and organizations and training programs for immigrants. One form of this interaction is reading sessions held in easy-to-read language. The Minä luen sinulle (Let Me Read for You) campaign of the Finnish Centre for Easy to Read will be realized each year as a part of the project.
The project supports local actors in starting up and developing the collaboration and designing the activities. Easy-to-read materials will be produced and good practices will be shared during the project.
The project is coordinated by the VALLI – The Finnish Union for Senior Services and it is implemented in cooperation with the Finnish Association for Mental Health and FAIDD. The national project is financed by the Funding Centre for Social Welfare and Health Organisations (STEA).
New encounters through social media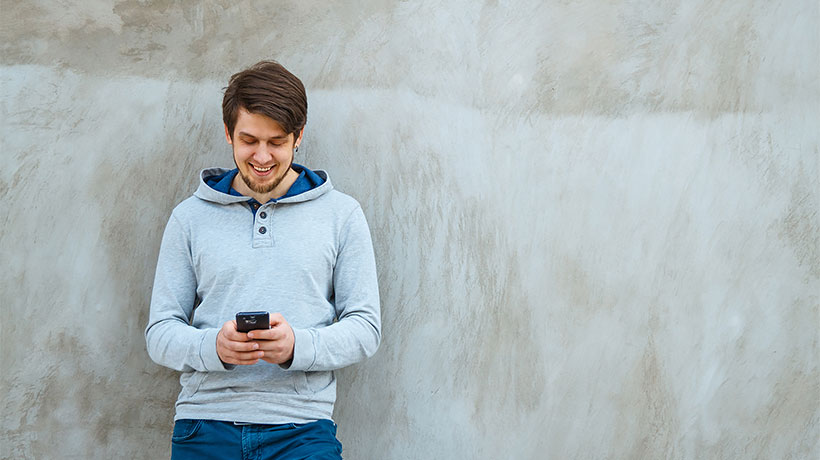 The Somettamalla uutta kohtaamista (New Encounters through Social Media) project (2017-2019) encourages and supports lonely young people and adults to interact socially by means of social media. The goal is to reduce loneliness.
An easy-to-use social media service will be created within the project, where users can communicate with each other and safely practice interaction and social skills. Through the service they can seek friends or someone to have conversations or spend time with or suitable company for different pastime activities.
Special attention is paid in the practical realization to accessibility and ease of use and users who need special support.
The project is coordinated by FAIDD and realized in collaboration with the Finnish Association for Mental Health, FAMH. It is funded by the Funding Centre for Social Welfare and Health Organisations (STEA).
Developing versatile housing solutions
Collaboration with Eksote and the Finnish Ministry of the Environment
The Finnish Ministry of the Environment, the South Karelia Social and Health Care District (Eksote) and FAIDD realized a housing development project aimed at creating individual housing alternatives for people with intellectual disabilities. Persons with intellectual disabilities were offered housing in ordinary apartments, instead of in group homes for 15 residents. The Eksote district piloted the project and the experiences gained there will be disseminated nationally.
The apartments were sought from among the ordinary housing supply and the required support was organized through, for example, contact points in the community of residence. The project charted the housing needs and capacities for independent living of persons with intellectual disabilities moving out of group homes, institutional care or their childhood homes.
Skills for living independently were strengthened through practice periods and personalized budgets for independent living. The participating persons were given a central role in the solving of their living arrangement questions. The homes and group-based solutions were integrated to the normal housing supply and not segregated into concentrations of special groups.